What do you need?
1. Sand paper grade 1000-2000
2. Spray cans - color of choice + Clear coat
3. Some of your time
I believe there are quite a number of people out there experiencing the same problem with their door visor as me - ugly purpulish discoloration. This is common aging process for low quality door visor. Unfortunately for me, the discoloration happens only to one side.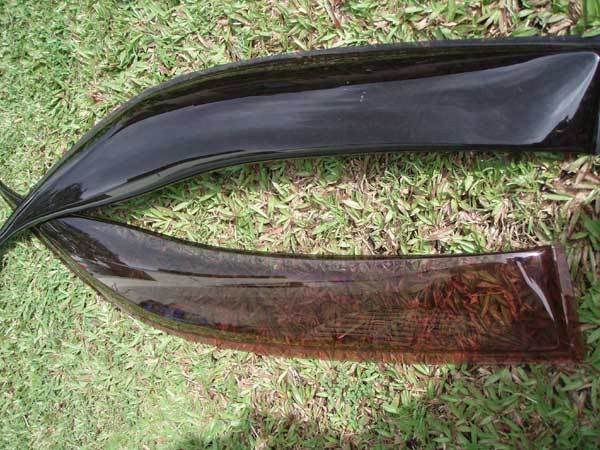 If it discolored evenly, I wont be bothersome so much. But this is just an eyesore! It must be rectify!! Buy a new set? Hell no, this one alone had cost me RM 88. So a quick, simple, yet brilliant solution? D.I.Y spray paint!!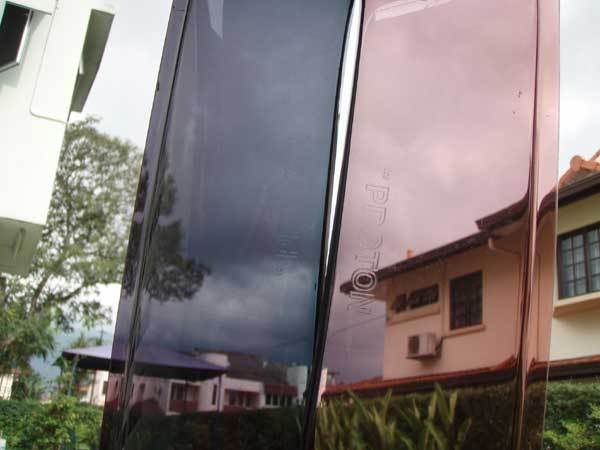 Ok just like any other paintwork, the first step is sanding. In previous D.I.Y post, sanding is to smoothen up the uneven surface thus a coarser sand paper grade was use. In this D.I.Y however, the plastic surface is soo smooth that the paint won't stick if we spray directly. So the sanding purpose is to make the surface slightly rough for the paint to cling on to. For that purpose, you only need a fine grade of sand paper, like grade 1000-2000.
If you are allergic to dust or asthma, you can do wet sanding procedure. This will eliminate the dusting problem. Just open the tap water, let the water flow through the visor while you sand it.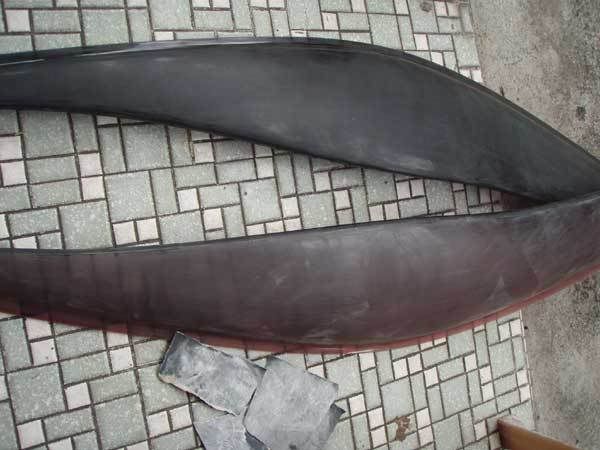 After sanding, wash or rinse the visor to remove all the remaining loose dust and particle. Then let it dry. After that, apply a thin layer of undercoat. I choose silver because it was readily available at my house. [read: cilok Mak punyer]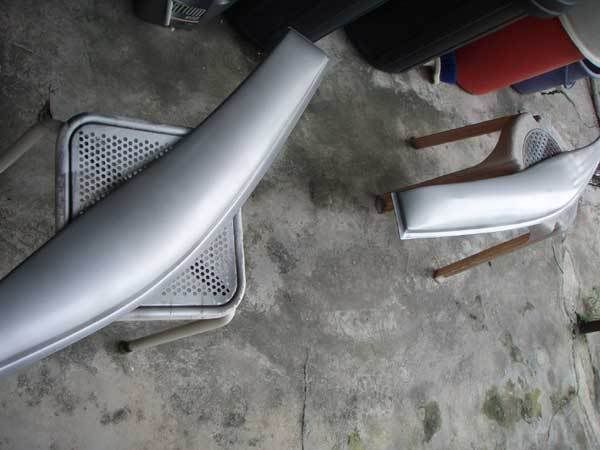 After the undercoat layer is well dried, apply your color of choice. Again, Ive chosen flat black. As explained in previous D.I.Y post, apply multiple thin layer of paint with 10-15 minutes of interval for drying.
Then lastly, apply clear coat to make it shiny!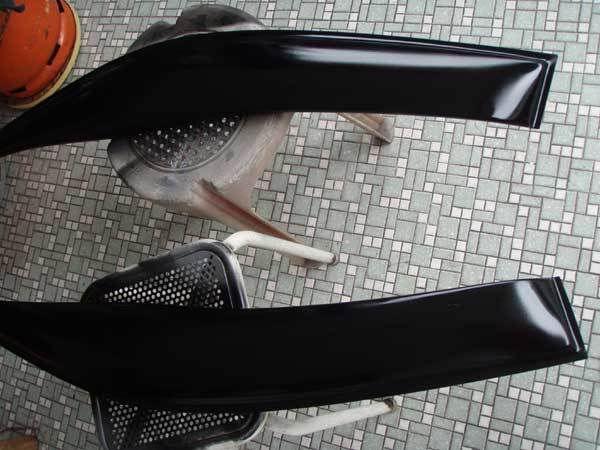 and walla!! there you go. A brand new visor! :)